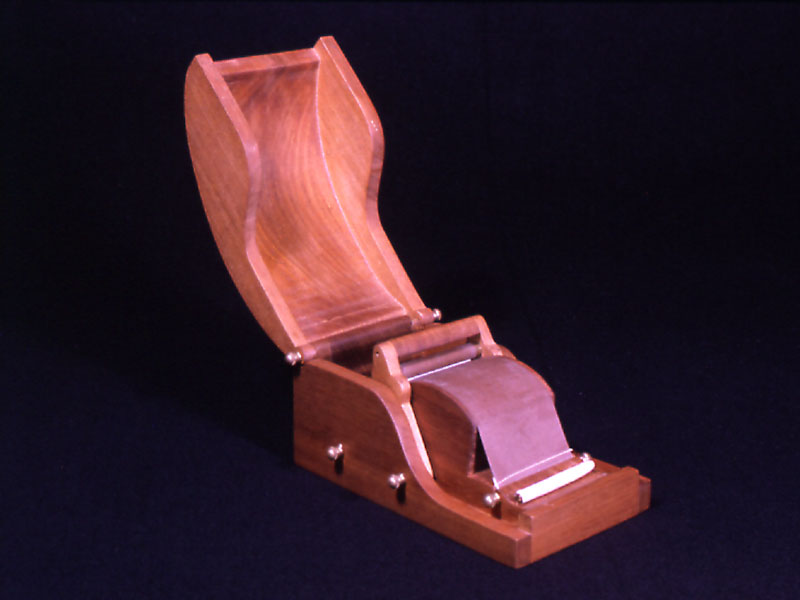 Cigarette Rolling Machine
Custom Furniture
A custom designed cigarette rolling machine created as part of my first design studio in UT Architecture School. Born from a large solid block of mahogany, I crafted a machine that rolls perfectly formed cigarettes and looks sexy doing it.
Selected for display at end of year student gallery exhibit.
Better pictures coming soon...
May 1993 - June 1993
Furniture
Simeon Kessler
Individual Contributions