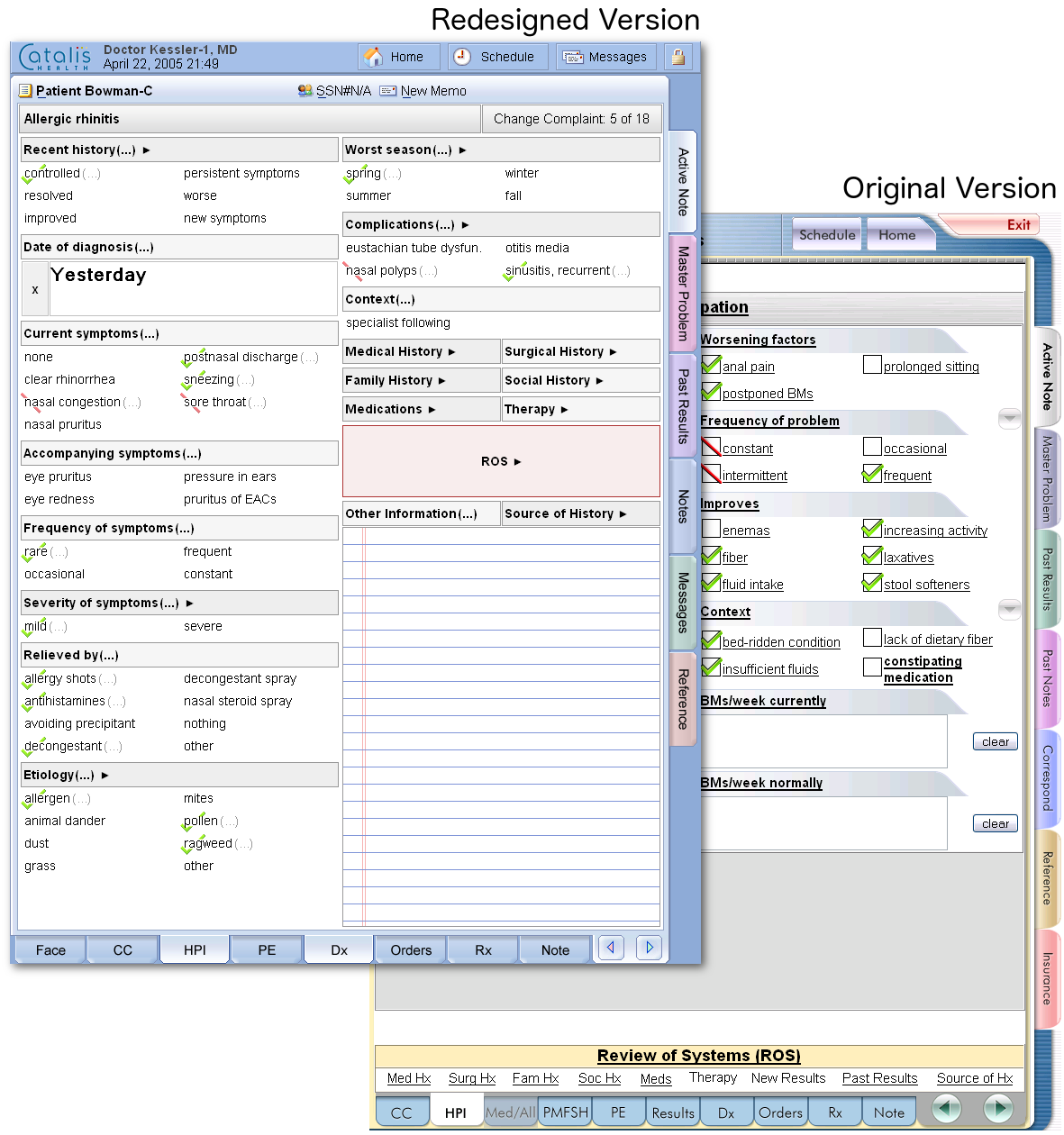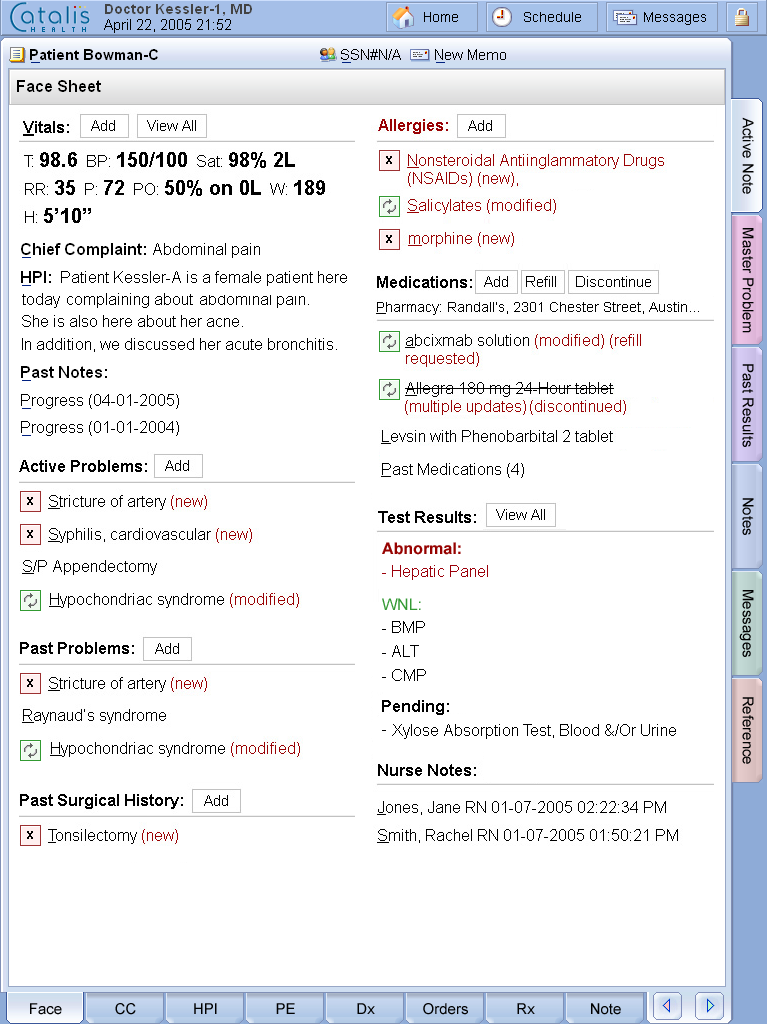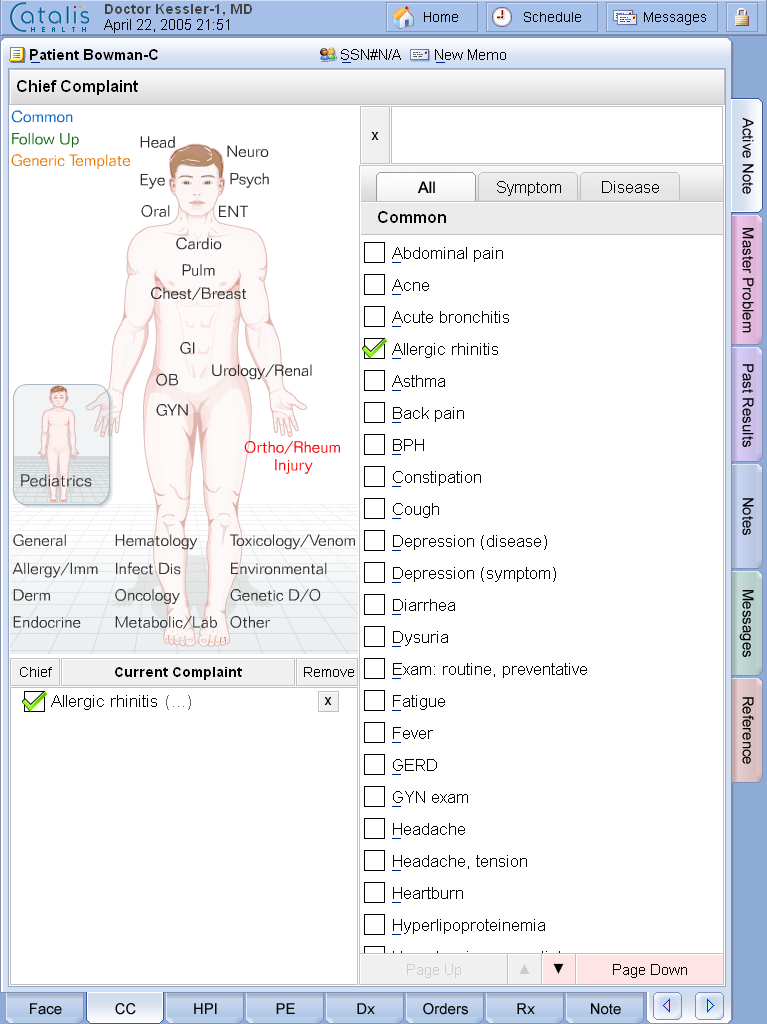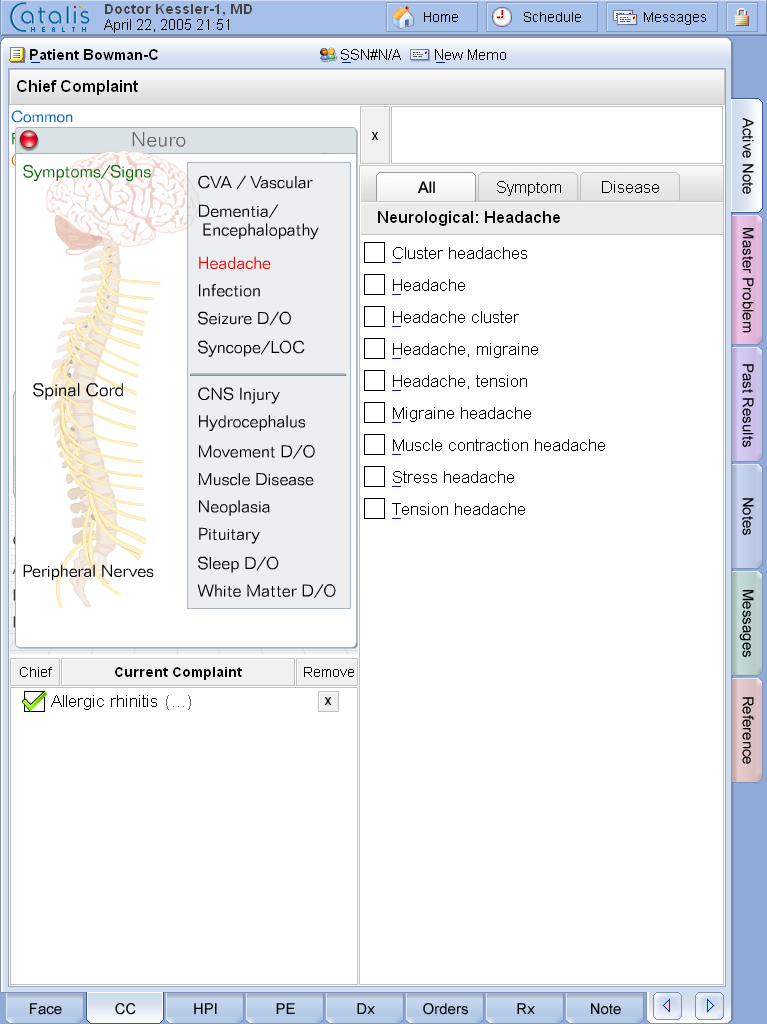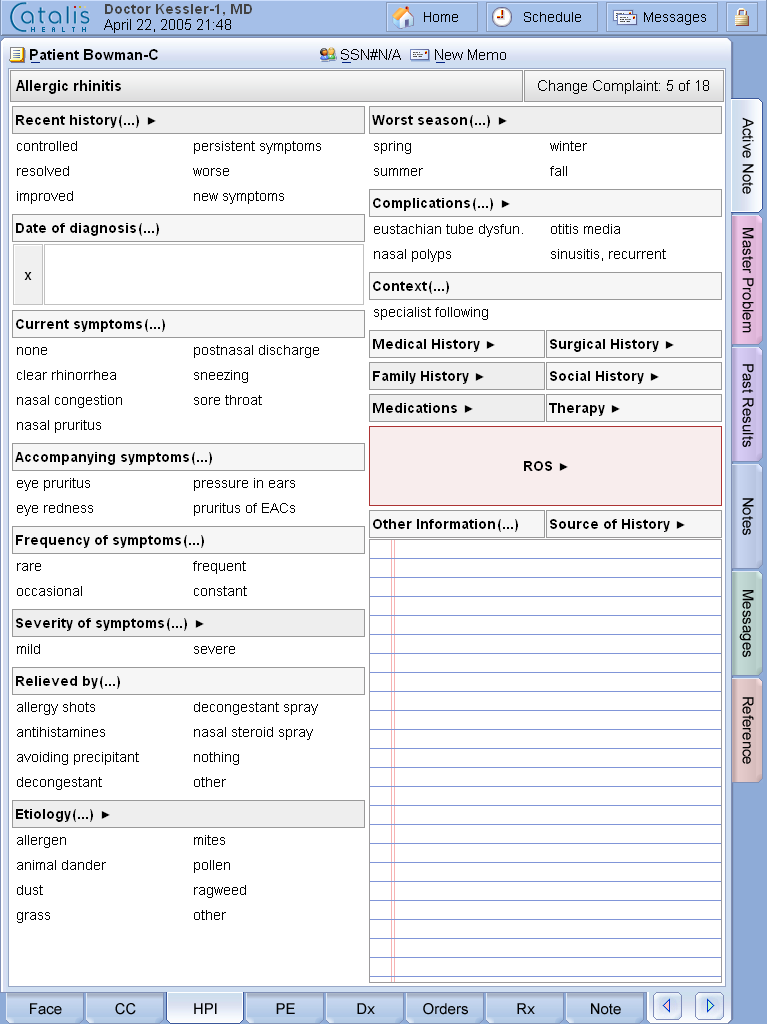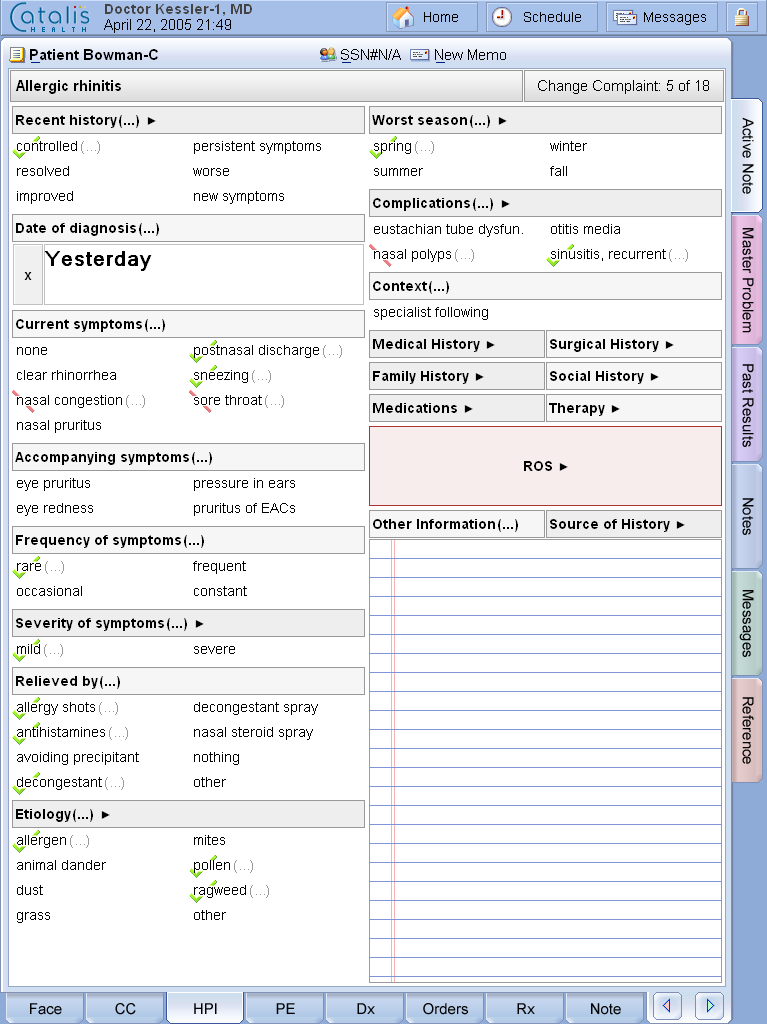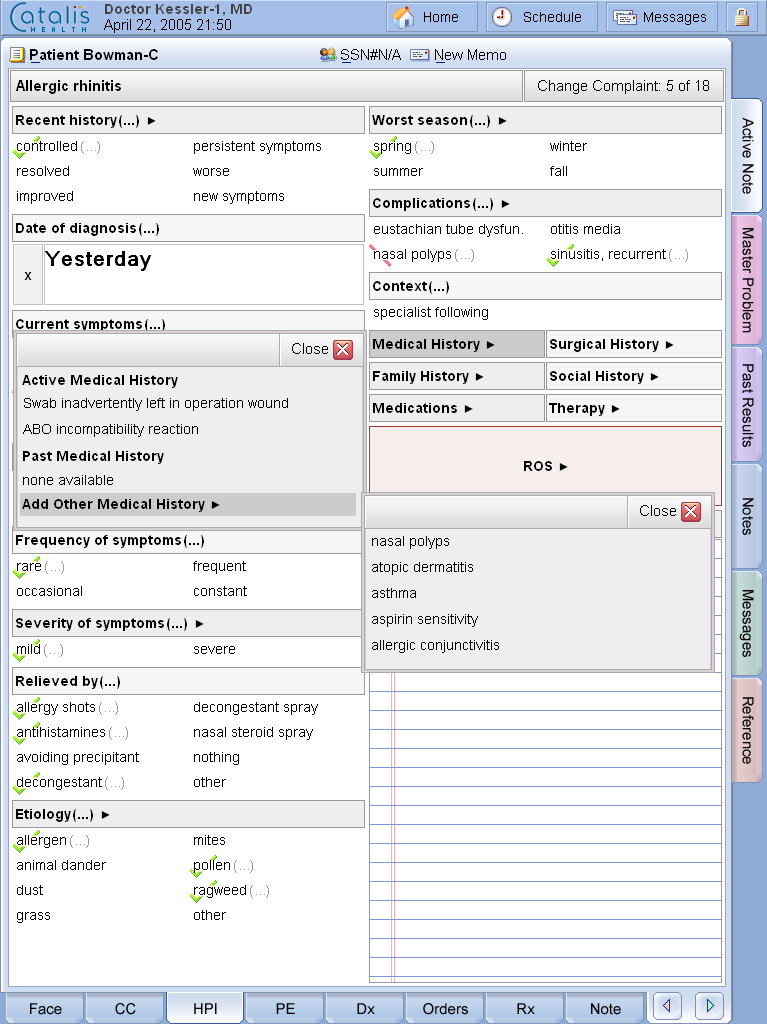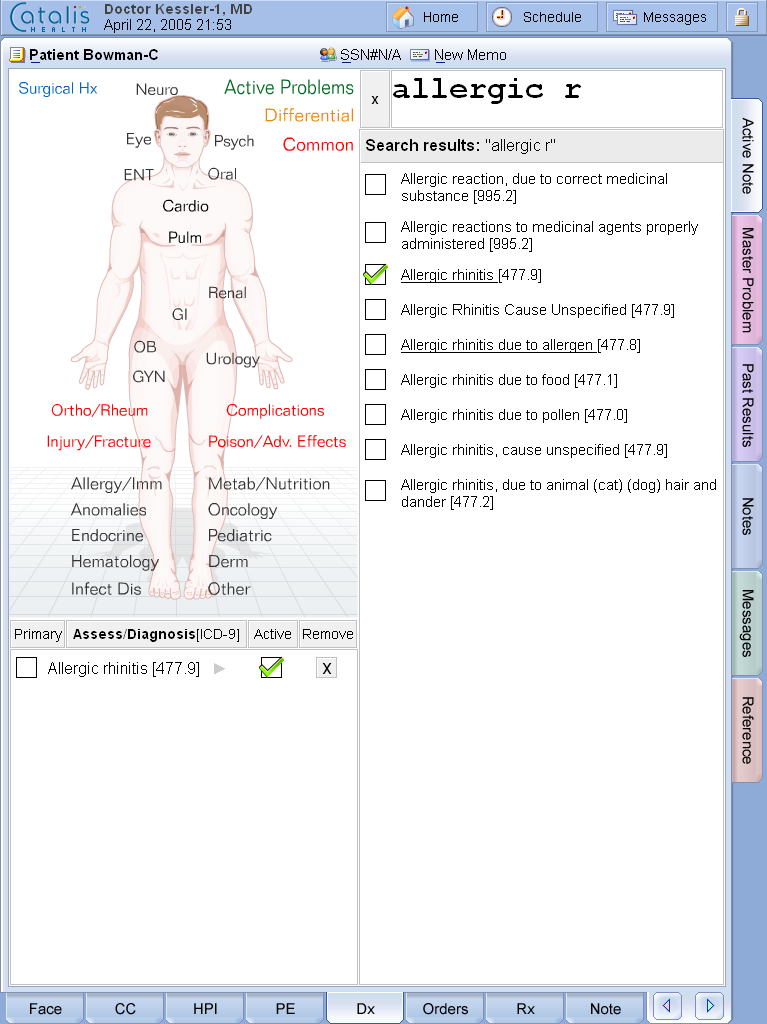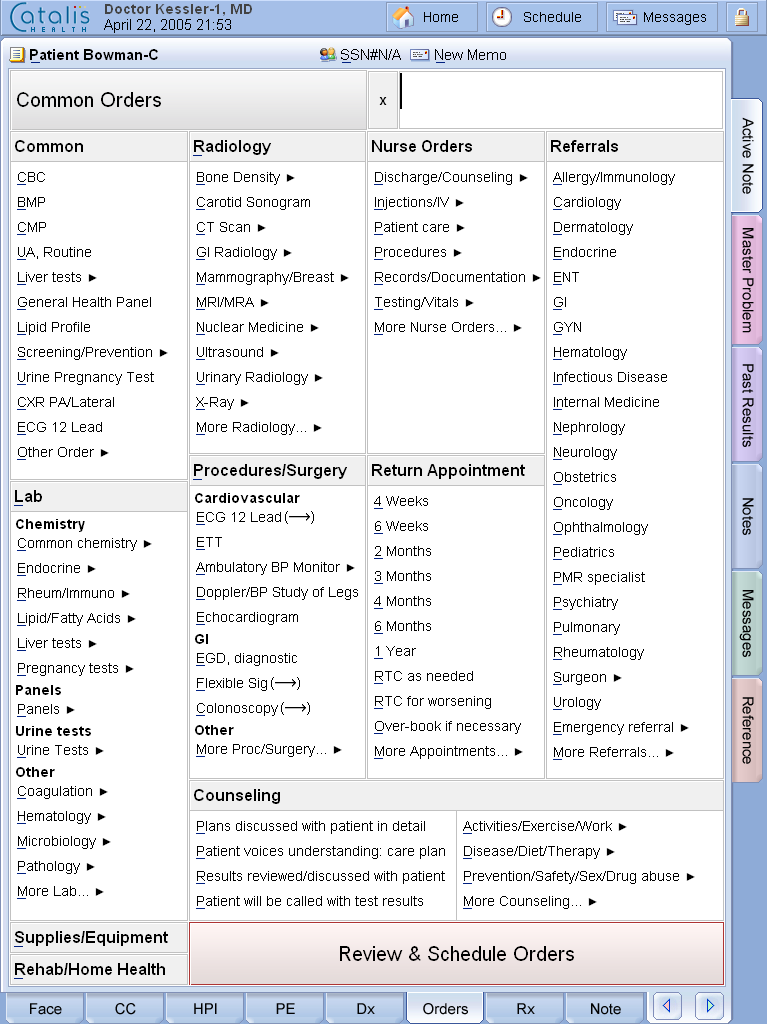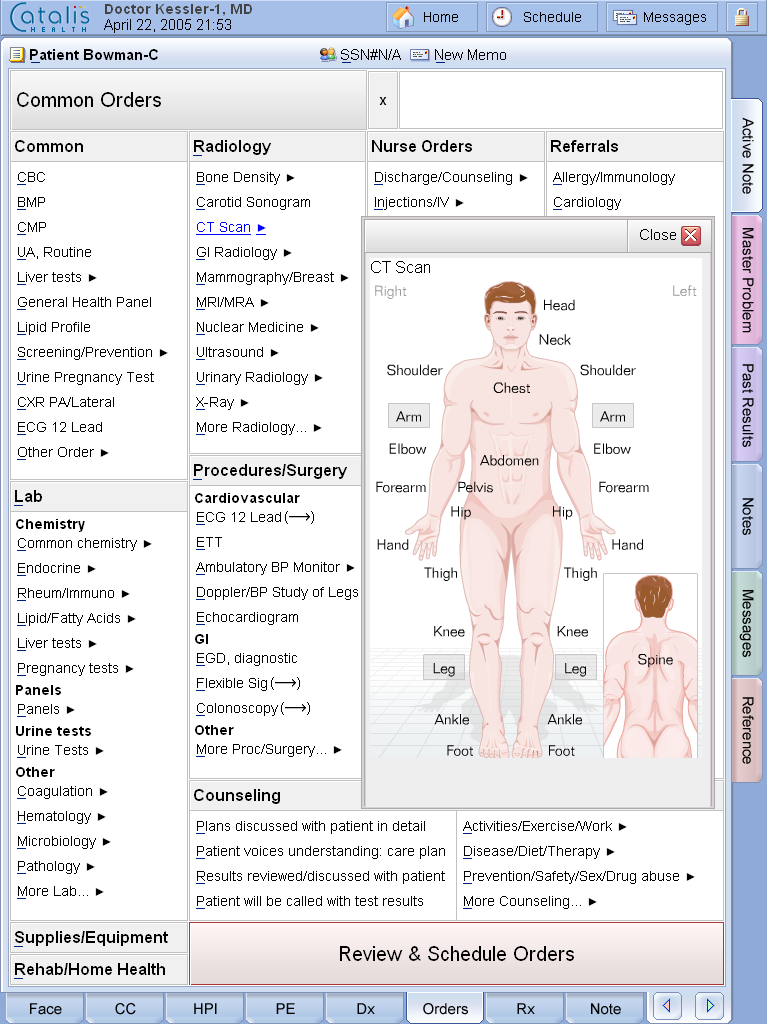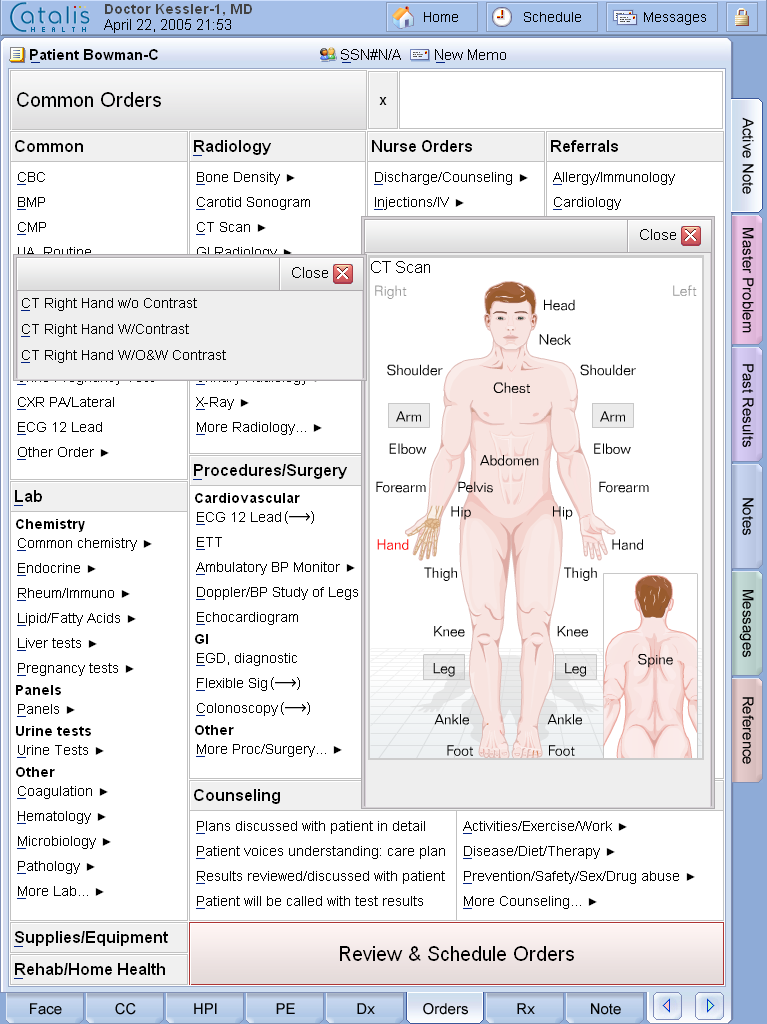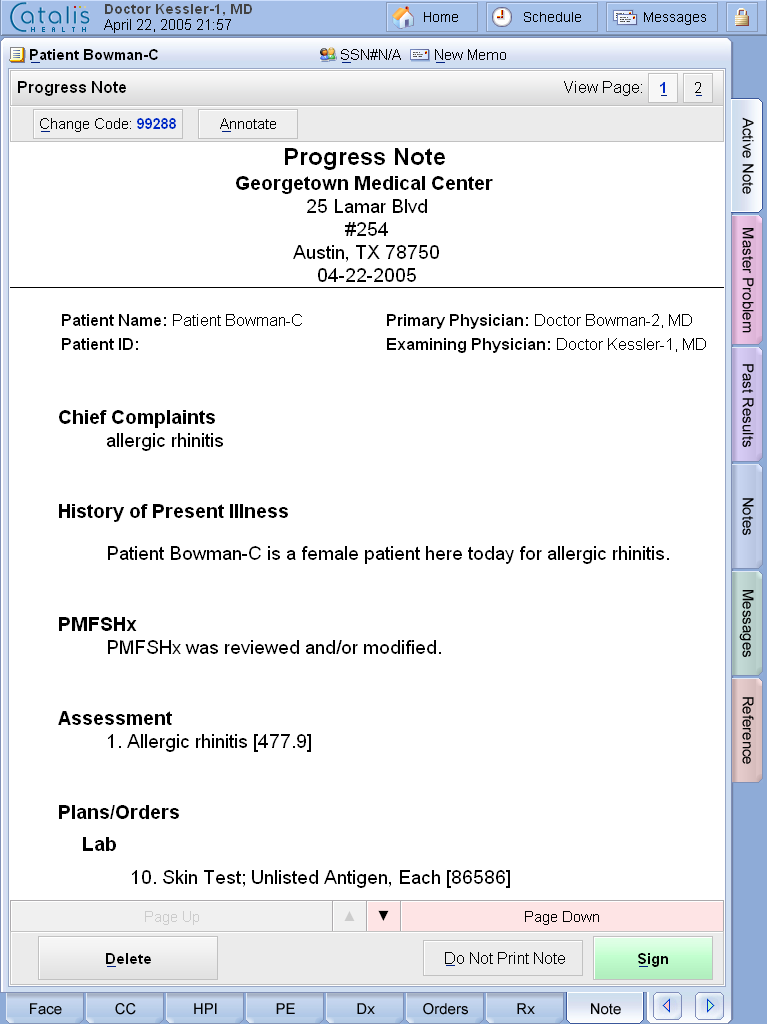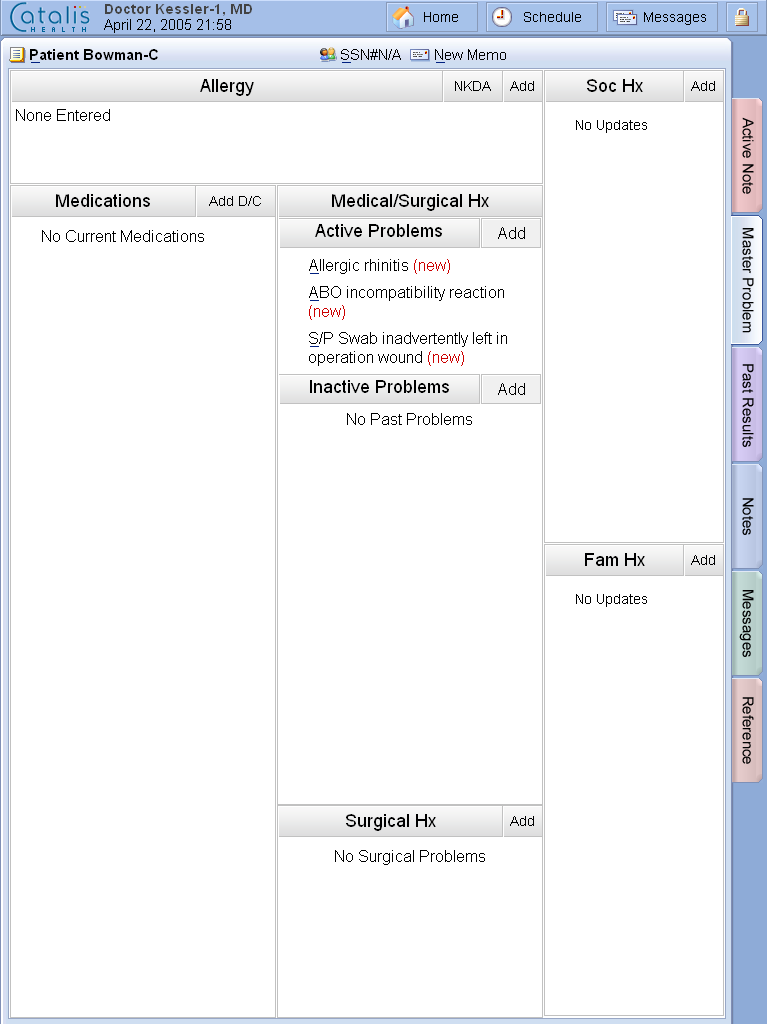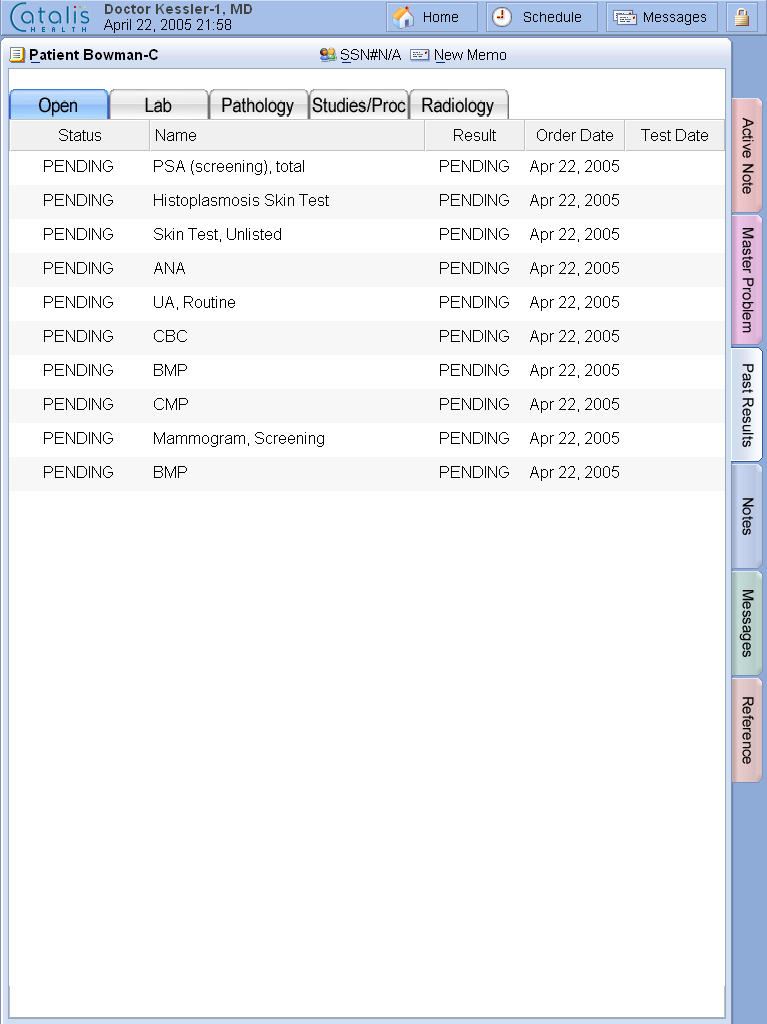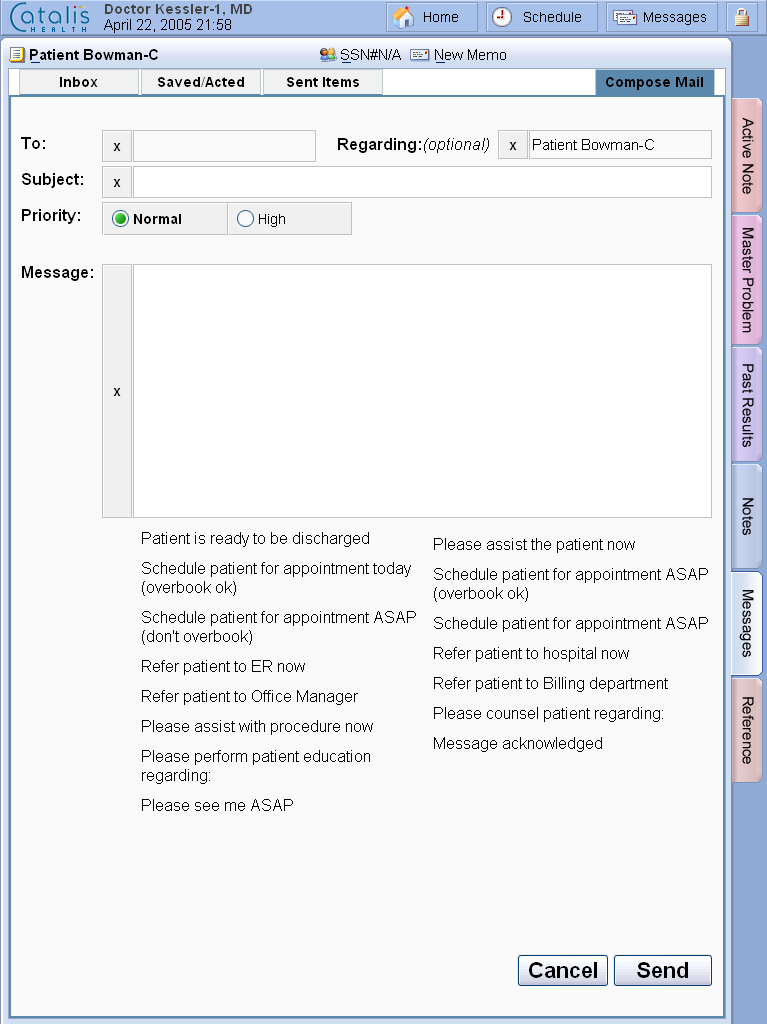 Catalis Accelerator (Docpad)
A Graphical Electronic Medical Record For Doctors
Docpad was an innovative browser based EMR designed specifically for the Tablet PC which utilized pen based gestures for data entry and ink recognition for conversion of hand written text.
Designed to be held in hand, the interface closely resembles the standard patient chart, with each step of a patient visit ordered along the bottom and various contextual information available in sections along the right edge.
Usability testing revealed the product required no training to use. Doctors were able to intuitively move through the chart the way they always did, while saving significant time documenting a patient visit. Once a visit was complete, a medical note documenting the visit was automatically generated using neuro-linguistic programming based on the data gathered. All the doctor had to do was read and sign the note, saving them considerable time at the end of each day.
Led the UX redesign and implementation effort for a Tablet PC based electronic medical record application
Utilized ink recognition in a web application to convert handwriting to text
Implemented code optimizations which resulted in extreme improvement in application responsiveness and user experience
Developed gesture recognition components using JavaScript
November 2003 - June 2005
Wep Apps
Catalis
Senior Interface Designer