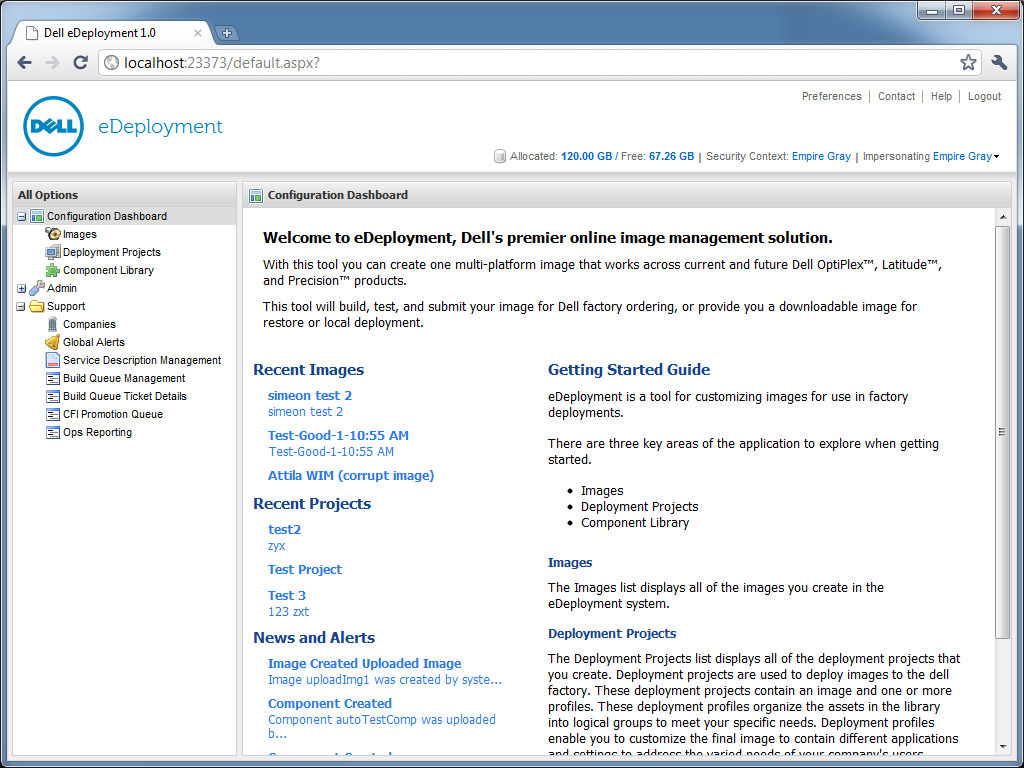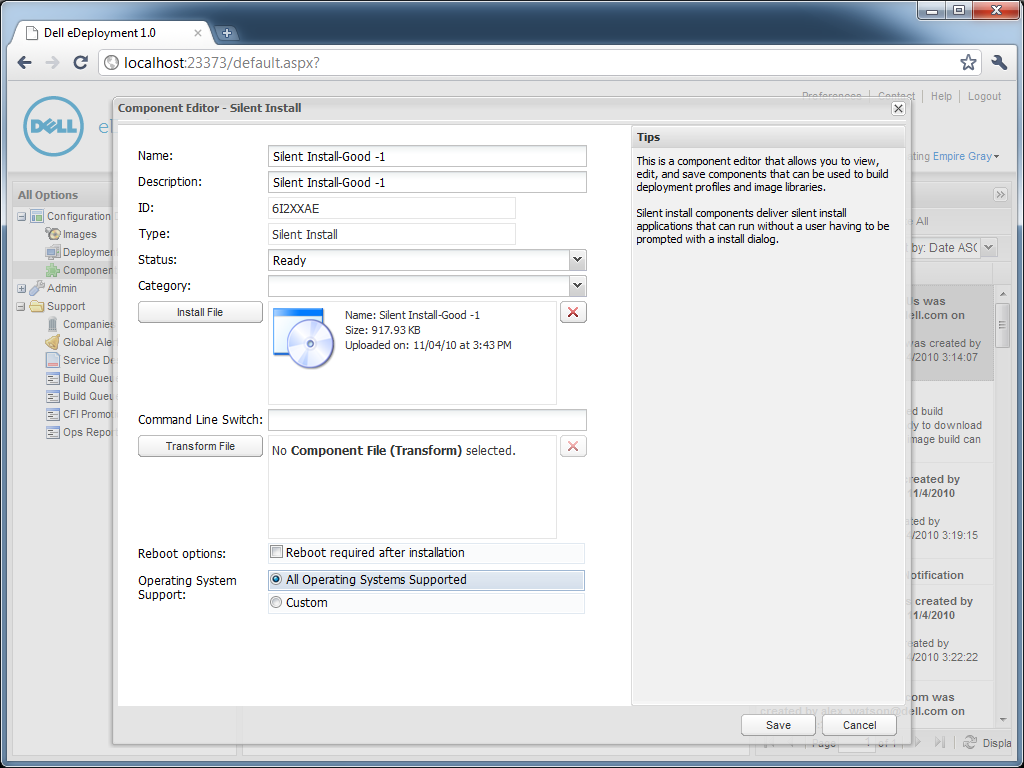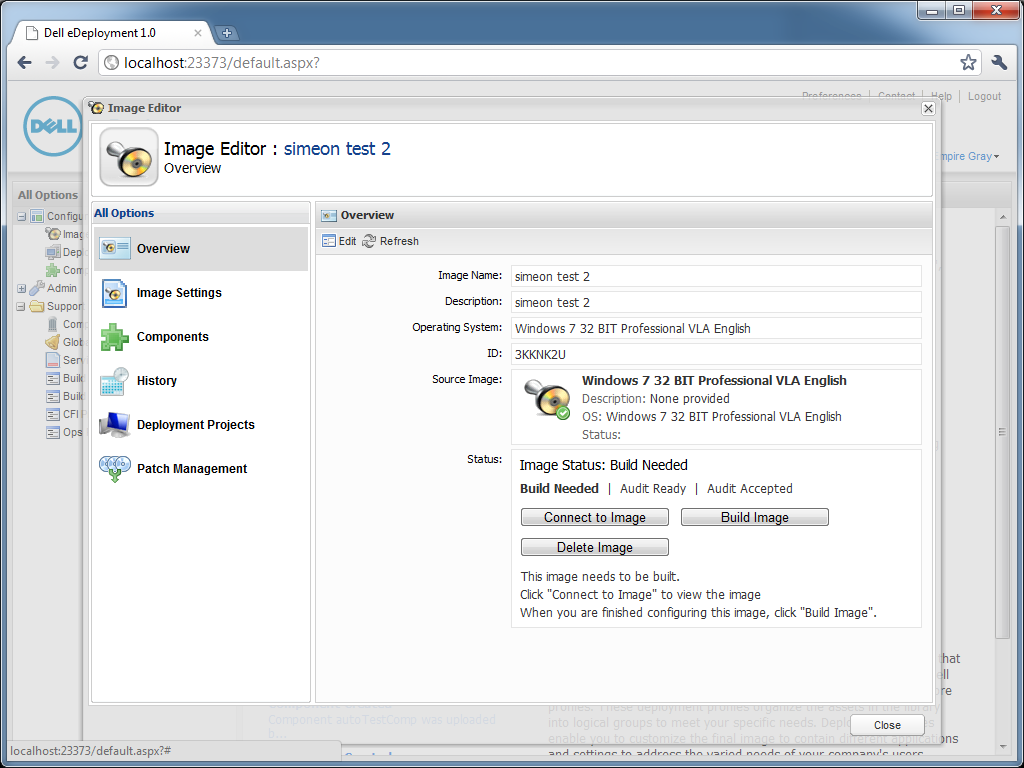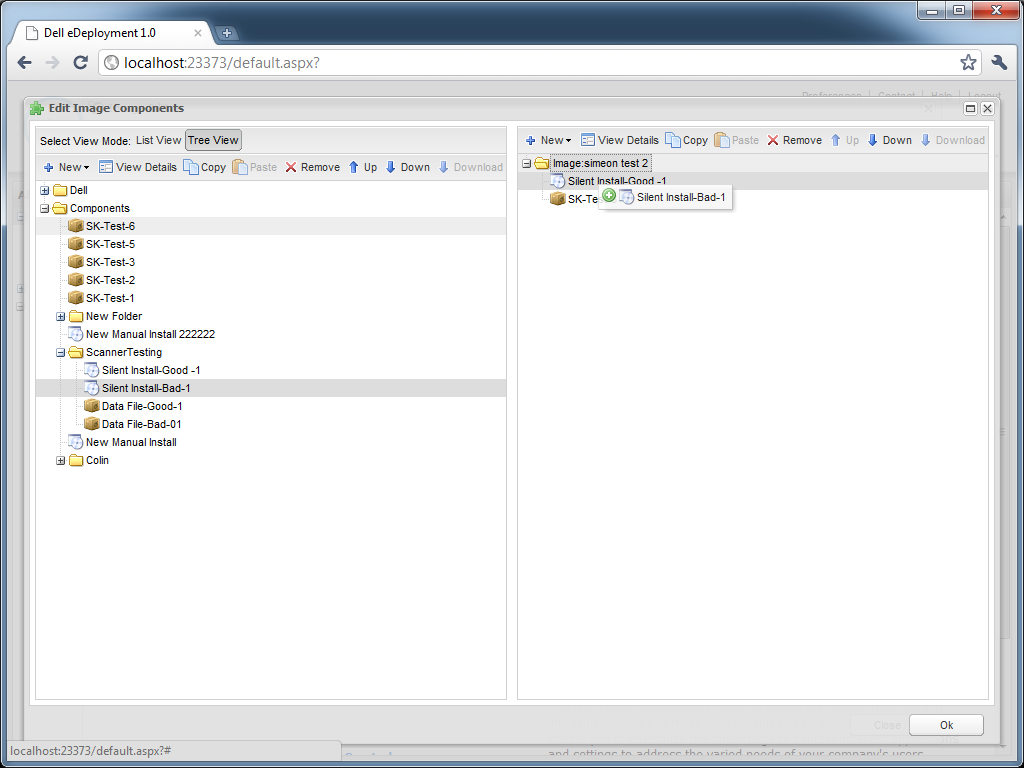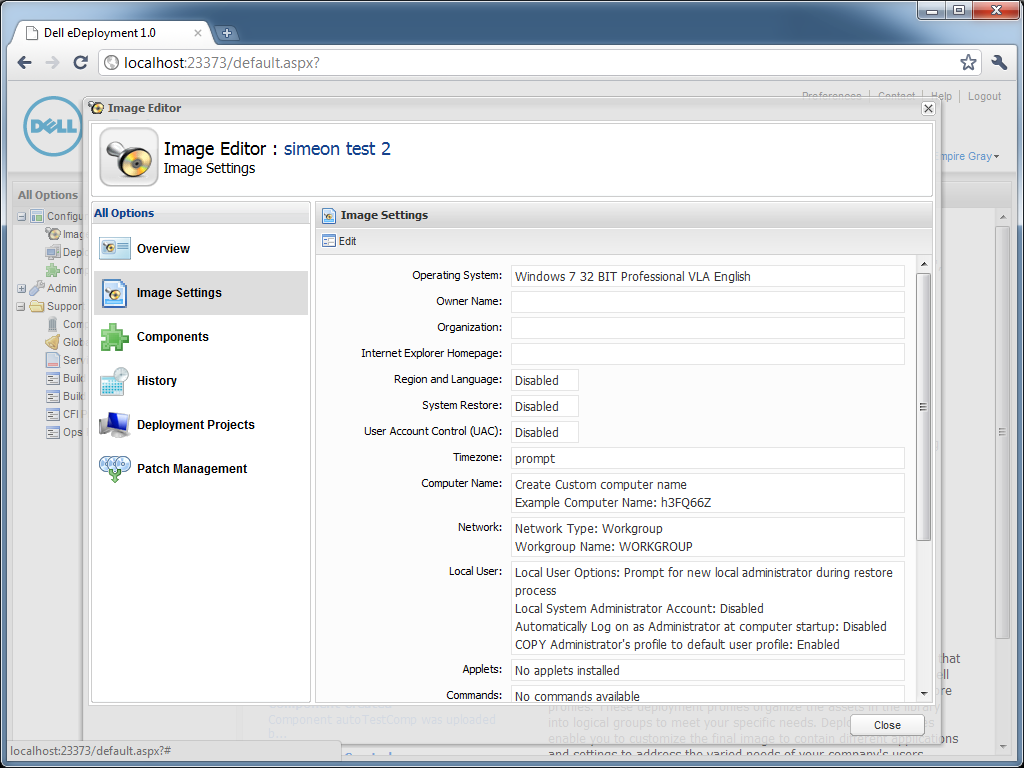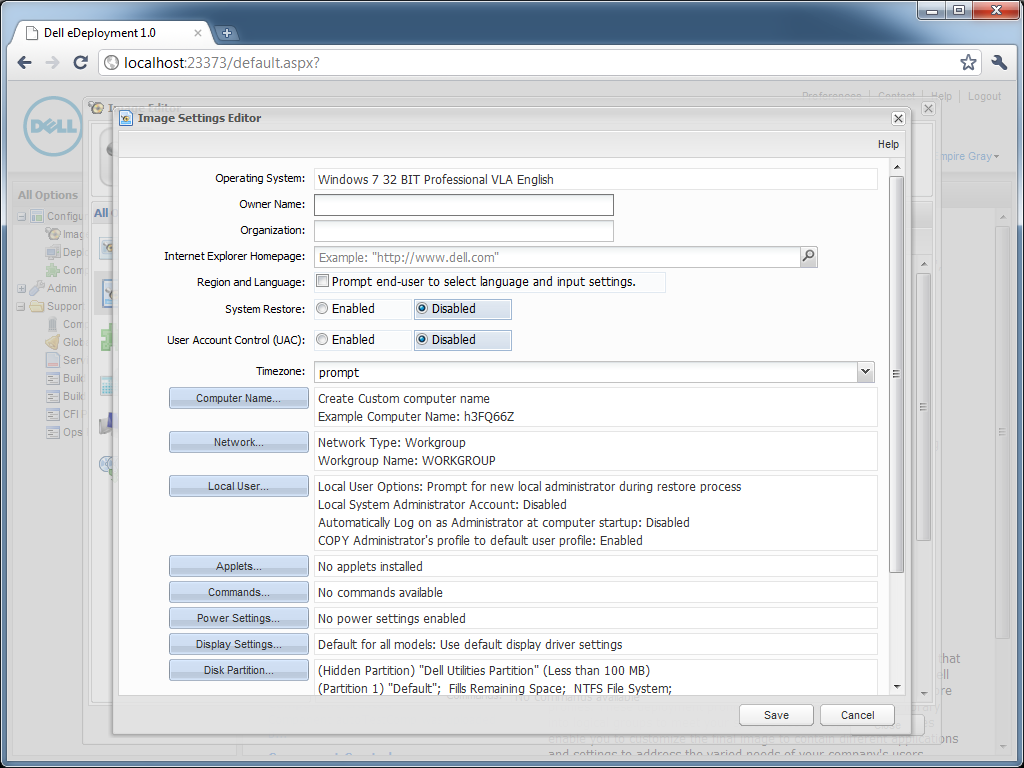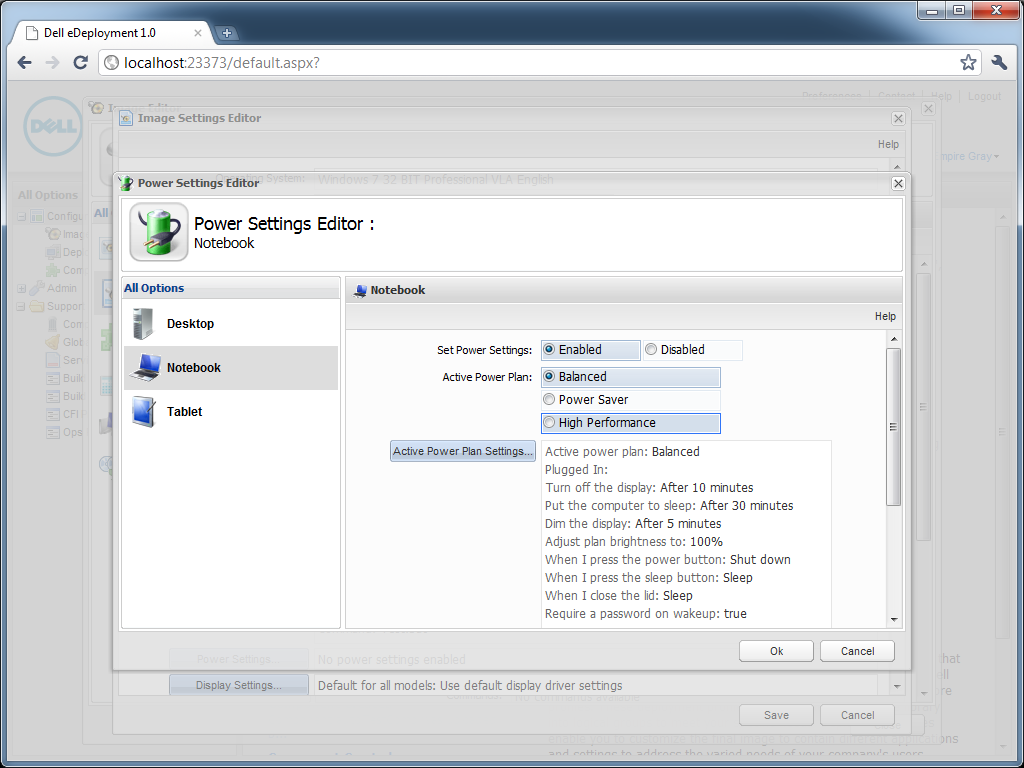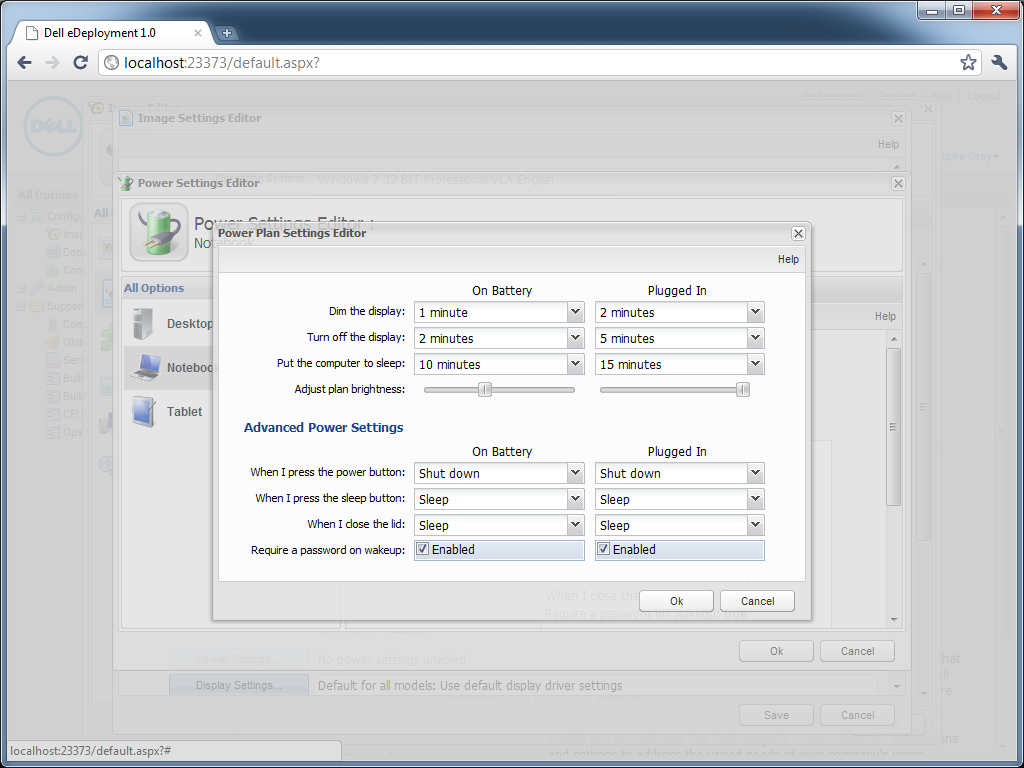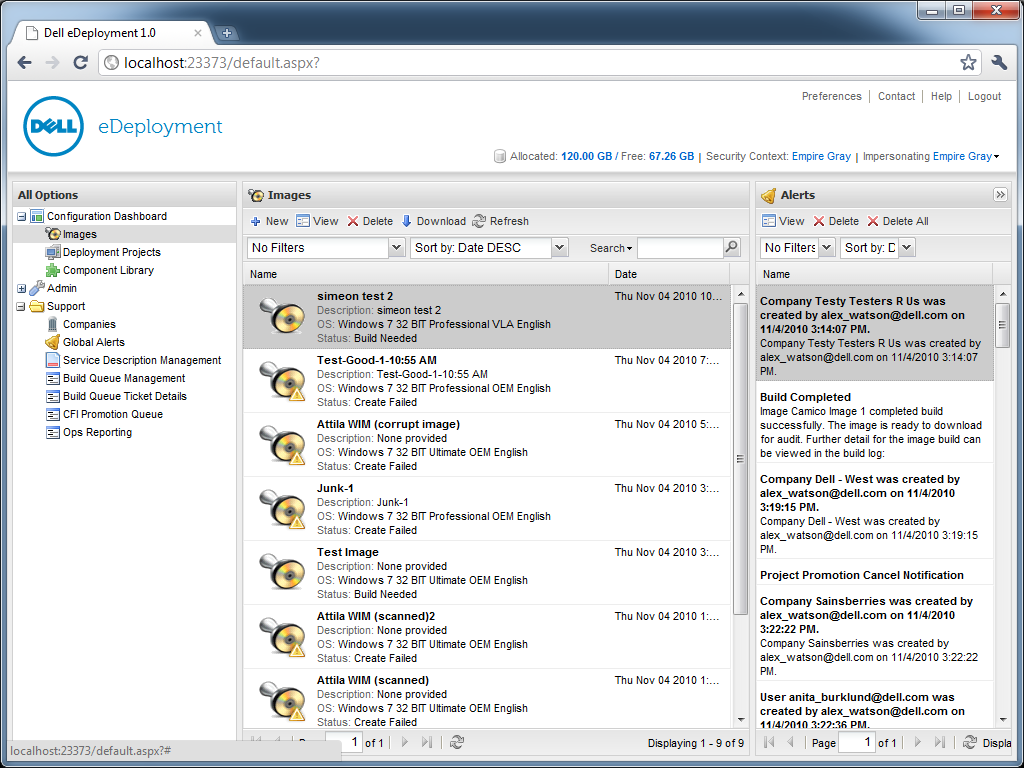 Dell eDeployment
A Image Management System
Dell's eDeployement system was created to allow online virtualization and building of custom images for direct to factory installation.
Built with ExtJS 3.0 and ASP.NET MVC
I was responsible for the UX design and assisted in the definition of the UI architecture. I trained a team of 7 UI engineers in ExtJS implementation patterns, UX design, built base classes, and numerous sections of the application.
April 2008 - May 2013
Wep Apps
Catalis
Senior User Interface Architect
Individual Contributions
UX Design
UI Architecture
Development
Developer Training
Documentation